Hi everyone! I'm Manuela from "A Cultivated Nest." I'm so honored that Brenda asked me to share my home with you! Brenda and I go waaay back to the "old days" of blogging, and I'm super thrilled that she asked me to be part of the "My Cozy Home Series."
I've always loved the creative aspect of feathering my nest. But more importantly, my main goal is to create a comfortable and cozy atmosphere for my family and friends. Like most people, my feathering is done on a budget.
I'm always making something, or painting something (over and over again…), so what you see today is probably not what you'll see next week! Many things are projects that we work on as a family.
So welcome to my home! Come on in and let me show you around!
We live in a 1960's split-entry which is very common in my neighborhood.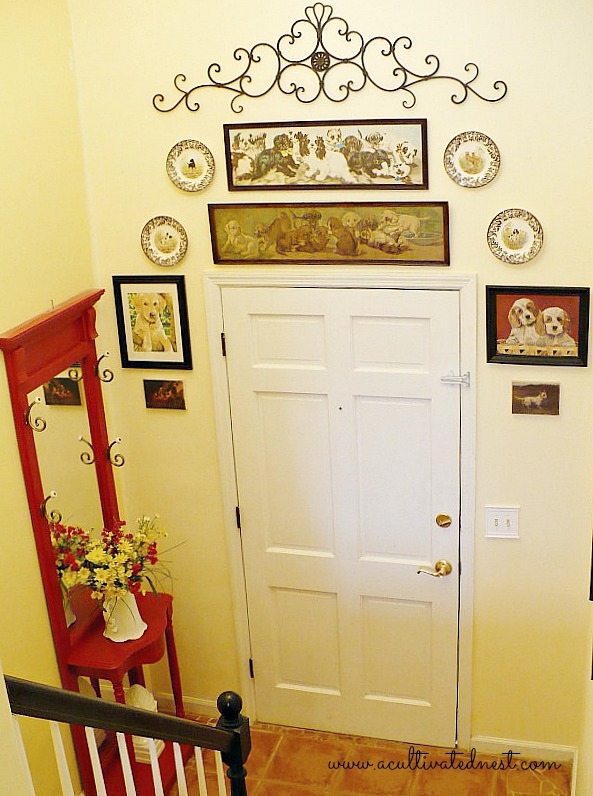 They always say that the entry sets the stage for the rest of your home. I don't have a huge foyer but I've made the most of that tiny space (which is kinda the theme of my blog – making the most of what you have).

The first thing you'll notice is that we like color and dogs! The hall tree is one of my favorite thrifted finds that I painted red (my favorite color). Some of the dog paintings are vintage and some are painted by my daughter.
From here we'll go upstairs into the kitchen. I painted the walls white last December (they used to be pear green). I know…it's crazy to paint your kitchen during the holidays…but I did it anyway!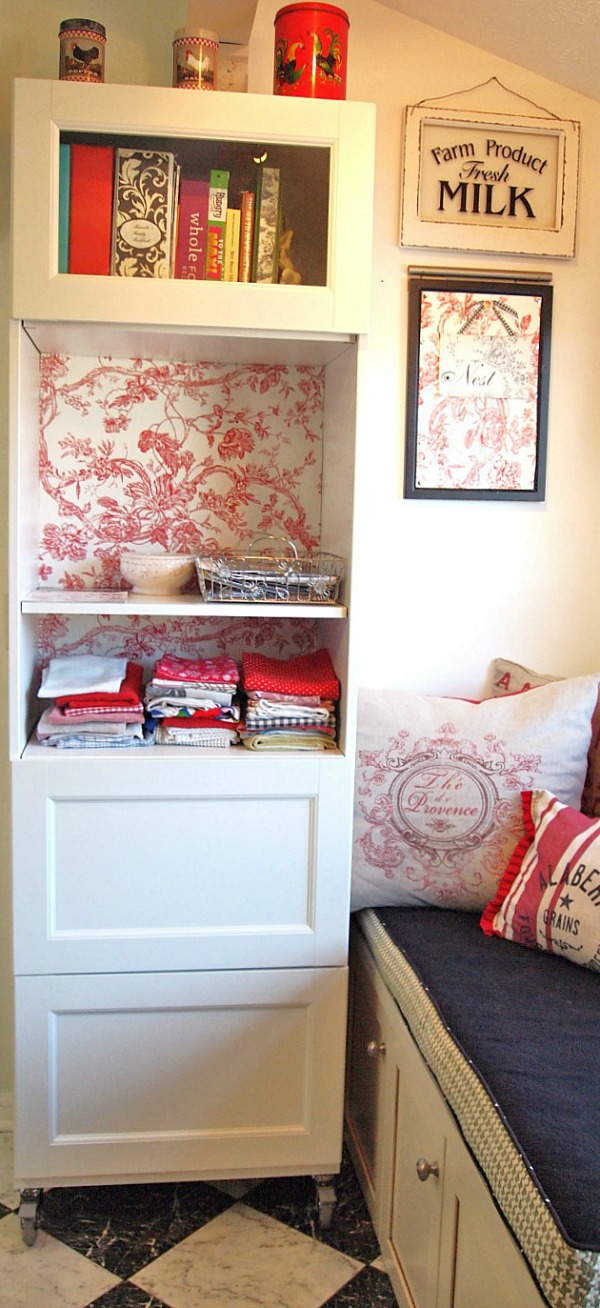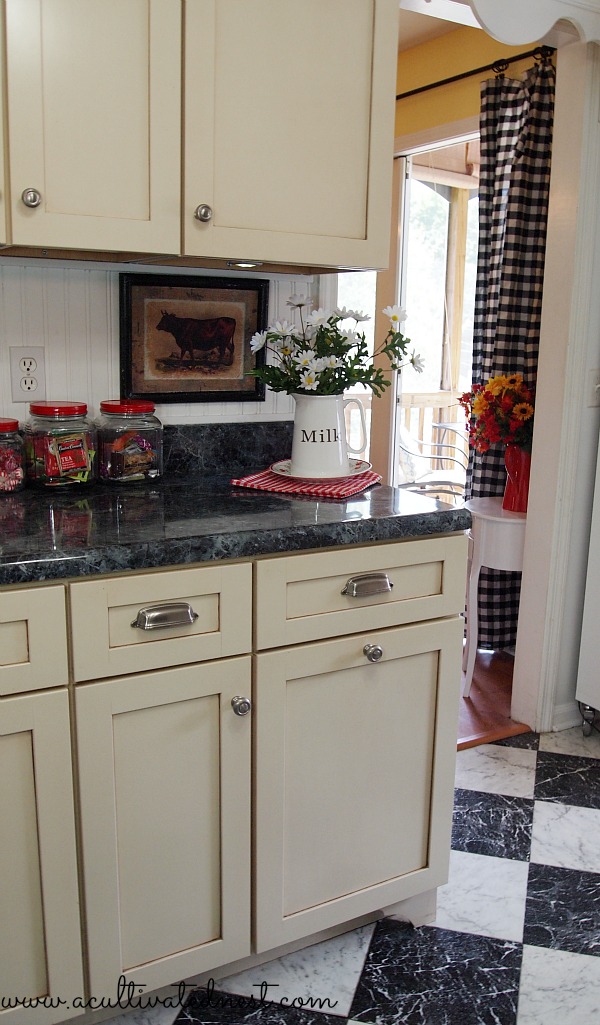 I also have a thing for cows and farmhouse style. I'm a farm girl at heart (with some French Country thrown in!)
Let's get something to drink and a little treat and go outside and chat a while!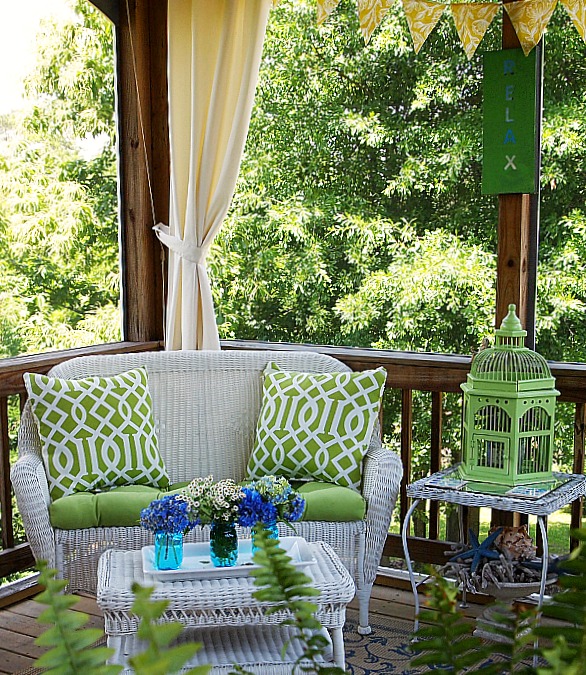 This is our screened porch. I love decorating for the seasons and that includes my porch, which I just decorated for fall. We live in Georgia so we spend a lot of time out here! This is where my husband and I normally have our morning coffee and where we eat many of our meals. It's divided into 2 zones – this seating area and dining area. I've gotta say it's my favorite room of the house!
Let's go into my other favorite room – the dining room. We've been working on updating it all summer.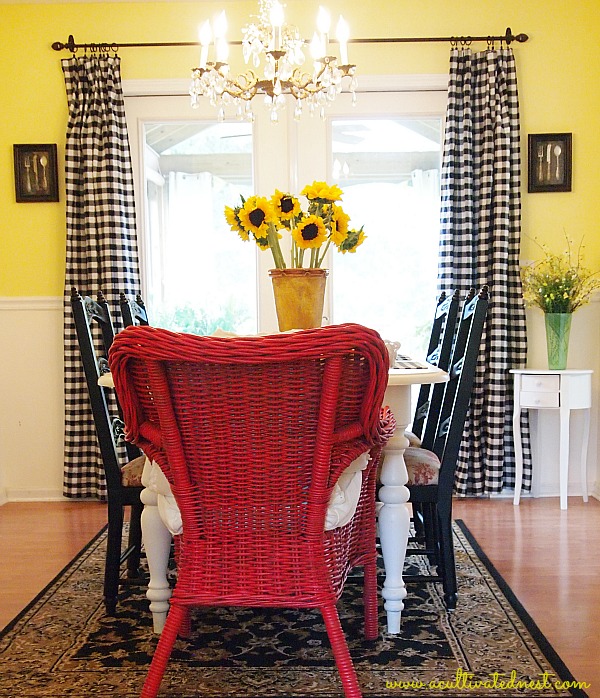 Those "curtains" are actually tablecloths from TJMaxx! I know…I'll never look at tablecloths the same way ever again.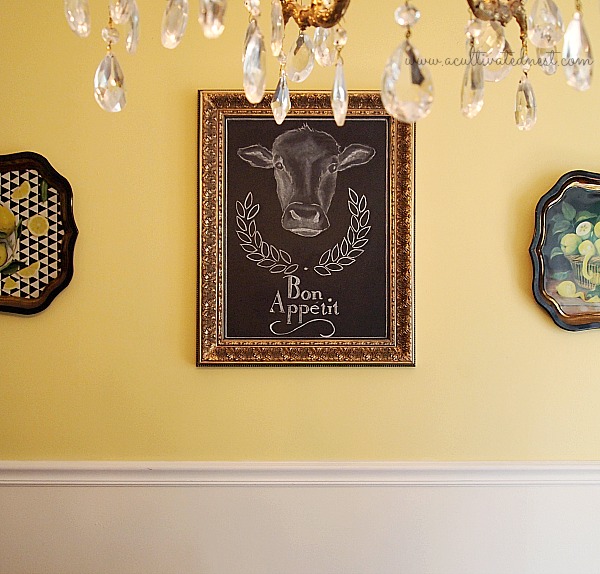 We just added this chalkboard – it was a family project! My husband made it, my daughter drew the cow and I did the other drawing and lettering.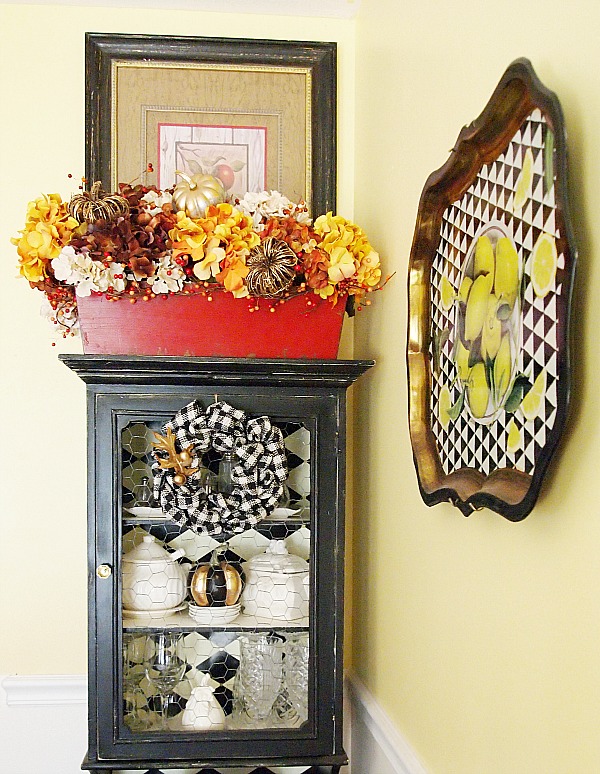 I have a little china cabinet in there that I like to dress up for the different seasons. I'm doing a little bit of gold for fall in this room. It's fun to celebrate the seasons and change things up a bit.
The living room is right off the dining room and it is all decked out for fall.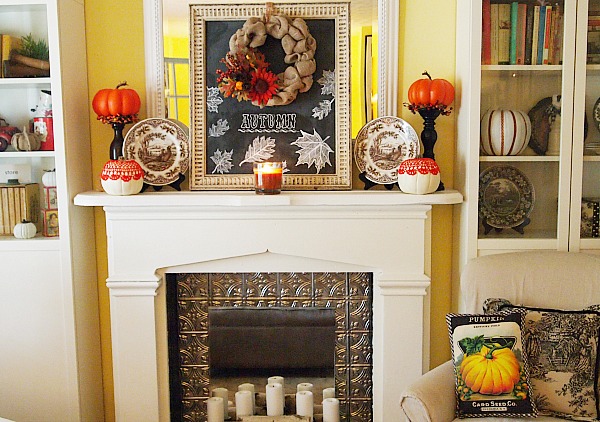 My husband made that faux fireplace mantel for me, I added the tin back splash and mirror. It's a wonderful area to decorate. Plus it's really cozy on a cold winter morning or evening when we light the candles ~ also very ~relaxing!
This is my fall mantel second time around. I'm a bit of a dishaholic and I found some lovely brown transfer ware plates that inspired a bit of re-arranging of my original fall mantel.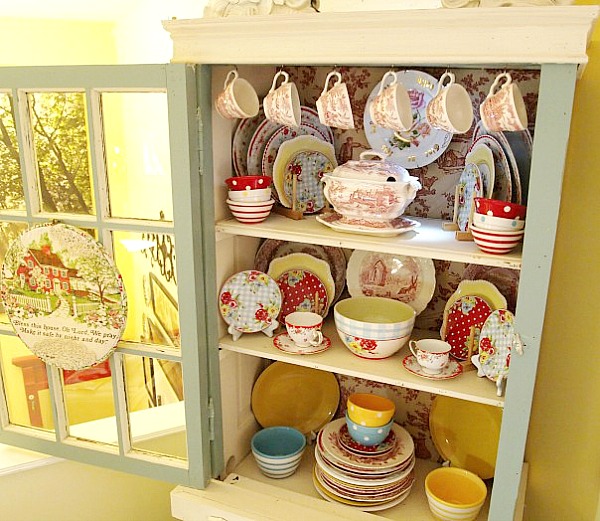 Speaking of dishes, this is my living room china cabinet where I rotate out my dish collection. Soon I'll be changing it up for fall with some brown transfer ware. I don't have a large house so I find that rotating things is a good way to be able to enjoy what I have since I can't have everything out at once.
There's more to see upstairs but you're probably tired by now.
I know this is supposed to be about my cozy home but it wouldn't feel right if I didn't include the yard! Everyone that visits always winds up with a tour of the yard. So before you go, I want to take you outside and show you my barn and vegetable garden.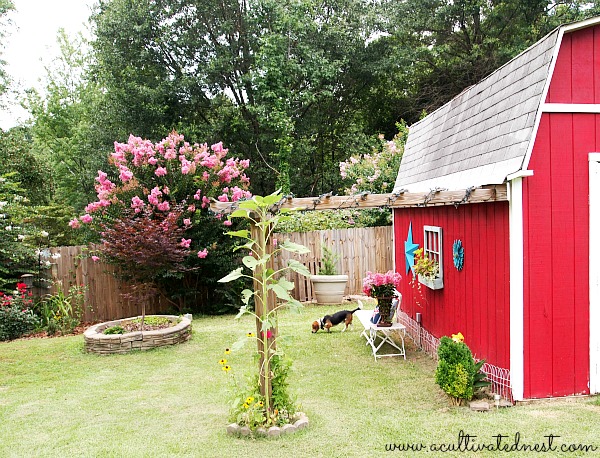 I love gardening and I'd spend all my time outside if I could!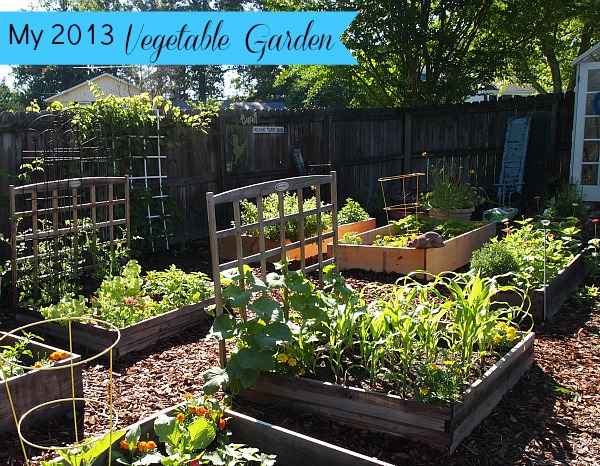 We have 6 raised beds for veggies, with one for flowers. We also have a little orchard that we planted, and lots of berry bushes. As with many of the projects inside the house, many projects outside were also a family affair.
That's one of the things I love about my cozy home, everywhere I look I see things that I have made or that we've worked on as family.
Thank you Brenda for allowing me to share my cozy home and garden.
***
I hope you enjoyed the tour of Manuela's lovely home and gardens. She has always been one of my favorite bloggers. We share a love of color. And I admire how she is so frugal and creative in decorating her home. Please go visit her at
A Cultivated Nest
.