And the morning glories just keep on keeping one. Twining their vines through the passion flower vines and continuing to spread upward and outward.
The mums out back have fully opened. I still can't recall where these came from. I usually choose yellow mums. But I like this shade of purple too.
It will be a day of staying inside. Having some coffee. Sunday things. Quiet hours of daylight. Shortened bit by bit. Until winter has taken over.
I can stand at my bedroom window facing the back, and watch the leaves as they fall.
They are not falling in earnest just yet. You can count to ten or so between seeing one flutter to the ground, before the next one spirals downward.
Then turns and twists and skips across the yard when the wind picks up. Blowing who knows where.
The indoor plants are fully ensconced back in their winter habitat. Giving a burst of green to every room.
It is one of those days when I got up, showered, and put on a pair of clean pajamas.
A quiet Sunday. An everyday Sunday. A day that yawns before me with quiet possibility.
One of those days when you feel occasionally pulled to the window. To watch as fall takes over the yard. The seasons trading places. The shifting of positions.
The one thing you can truly count on. Time moving forward.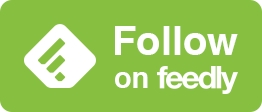 Please follow and like us: