I adore this primary color scheme for a living space. The reds just pop. It looks ultra inviting. And the blue walls set the stage for a very colorful living room.
I've always been fond of kitchen banquettes. I just never have had the right space in which to put one. I have a board on Pinterest dedicated to kitchen banquettes.
I adore the eye-popping red lamp bases here as well. And have you noticed that random colors and prints are all the rage with pillows right now? I think it's beautiful and artistic, and will have to try this.
The blue and white with deep gold paint is kind of a surprising color combination. But it works here. The blue and white tones down the gold. The abundance of white is the common denominator here.
What I really like here are the two toned green walls. Green brings serenity to a room, much like blue. And the curtains are trendy with the panels sewn with two different fabrics.
Gallery rooms have been hot lately. And once again we see pillows on the couch that have no relation to one another in terms of print or color.
This is one of my all time favorite looks: putting furniture in an unexpected space.
Dressers and chests in living areas and kitchens and dining rooms are very eye-catching. There's less need for built-ins when you can simply use free-standing furniture.
And…you get to take it with you when you move!
Here is another one. The trend is to really go artistic with these pieces used in more socially dominated rooms.
You may not have been around then, but in the seventies and eighties, we used basketry on the walls for decoration. And I think the trend is back!
I love it because it gives a look of texture where you ordinarily would not see it.
Hey, what goes around comes around. Eventually!
Numbers are still big, in all shapes and forms and colors. Painted numbers, decoupaged numbers. Any way we can incorporate numbers on furniture and baskets and all sorts of decorative pieces.
Shelves as more than just a place to store books. Shelves are decor.
And not just boring shelves. Brightly painted shelves are in abundance. I just love to see how people style their book shelves. Don't you?
Another hot trend has been decorating with succulents and similar plants. In a terrarium-like setting or in shells or anything you consider decorative.
I just love to see what BHG.com is up to. They always have something I love to share with you. Sign up for their newsletters. I like to peruse them while drinking my coffee.
I always do Welcome Wagon on Thursdays. Then I'm back to work in the "potting bench" area…
See ya later!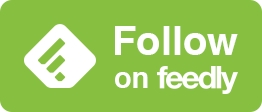 Please follow and like us: