The sky has been gray all day. No rain. No sun. Just gray. That's the kind of day to stay inside and clean. And I've been cleaning, putting my feet up, cleaning some more, putting my feet up, and so it goes.
The washer is whirring its way to the end of the last cycle. I've already done two loads, because I'm washing the bedding. I usually don't do more than a load a week. Unless I'm doing bedding.
I finished my decoupage project in the office. I kind of like it and I kind of feel like it has an "unfinished" look. But then I tend to overdo things anyway. And it's much easier to add things than to scrape them off.  I'll show you more on that tomorrow when I have some more things done around here.
I'm getting ready to give the pupsters a bath in the kitchen sink. Thank goodness they're small enough for that. Then I always clean it out with a bleaching solution. Did you know that Yorkshire Terriers do not shed? Not at all.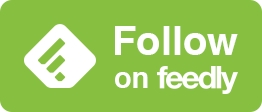 Please follow and like us: